Thanks for sharing, Roentgen; I agree that first person perspective really is important. Besides taking space on screen, it's just no the same when you have visual proof that you're not really inside such a character's head.
The "immersion" term can be defined as "the state of being mentally engaged, in this case with a game" which is super broad because you can be 'immersed' in a bunch of different ways. Of course, there's a big difference between being immersed in the lore and trying to fill plot holes and questions and such and being immersed in a pure sense-related way. A first person perspective for Portal, Mirror's Edge, etc. gives you the eyes and ears of the player, and I think this is what a lot of people use for the immersion term.
Which makes Submachine sort of interesting in that it's...not(?) a FP perspective. It's sorta weird in that you are stated to be the player, yes*, but you don't act like a human would in the environment because we're given more of a god's view perspective instead. We don't see a player in the rooms (hence the connection to 1st person) but we also see pretty much the whole room (excl. the physical fourth wall**). Yet somehow it's still an 'immersive' experience for a lot of people.
--
Also, I figured for you guys who like the Playdead games Inside and Limbo, if you haven't been made aware, Playdead has released two teaser images for their third game (or at the very least possible concept art for it, depending on which source you're looking at) which are worth taking a look at - they're visually stunning, of course: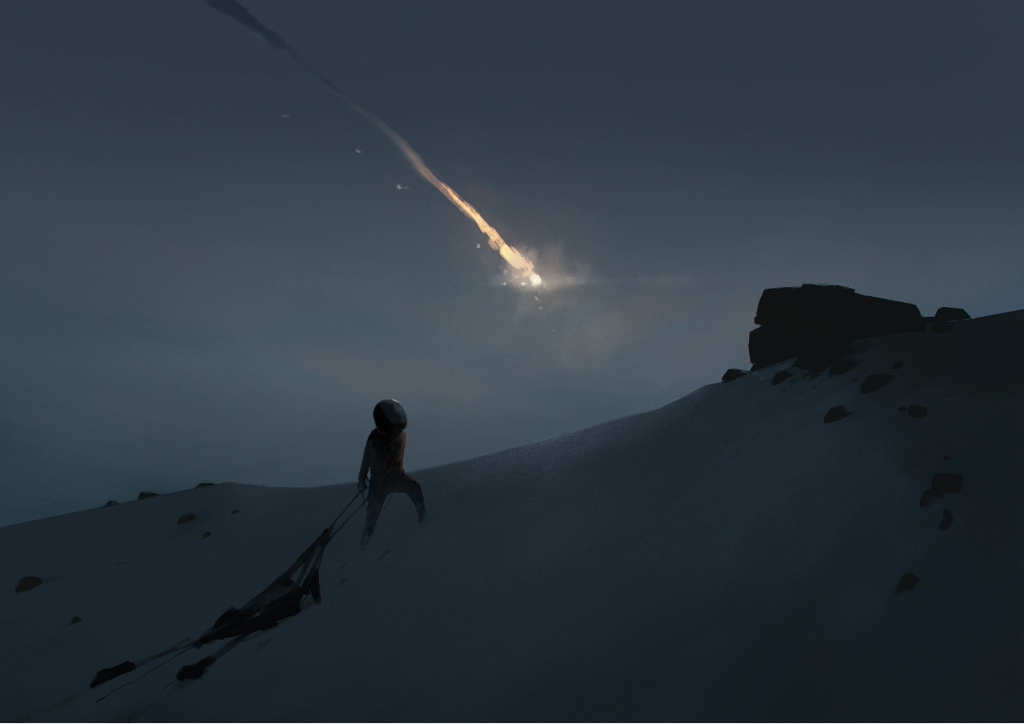 *but not the Player as defined as "the actual player of the submachine games", to be clear, just the person inside the environment; there should really be separate standard terms for these if there aren't already
**as opposed to a narrative fourth wall. This also raises the question of whether there are objects in the game environments on the fourth physical wall as well, which I don't think there are; the rooms are just represented as 3-wall versions of rooms that are understood to be regular 4-wall rooms.